The Tax Commissioner's Office is established by the Georgia Constitution, and is responsible for every phase of collection and disbursing ad valorem property taxes. Our staff is separated into two departments.
Property Department
Our Property Department bills, collects and distributes ad valorem property taxes for:
Real Estate
Personal Property
Timber
Heavy Duty Equipment
Public Utilities
Mobile Homes
In addition, this department processes homestead exemption applications and conducts tax sales and submits the current year tax digest to the Department of Revenue for approval.
Motor Vehicle Department
Our Motor Vehicle Department serves as a tag agent on behalf of the Georgia Department of Revenue. They collect and distribute ad valorem tax and TAVT (Title Ad Valorem Tax) for vehicles as well as enforce local laws for registration requirements, insurance, and mobile home ownership.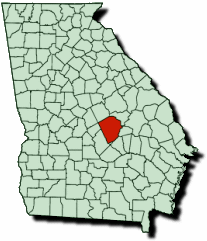 Questions?
Call us at (478) 272-6994, Monday - Friday, 8:30 AM - 5:00 PM